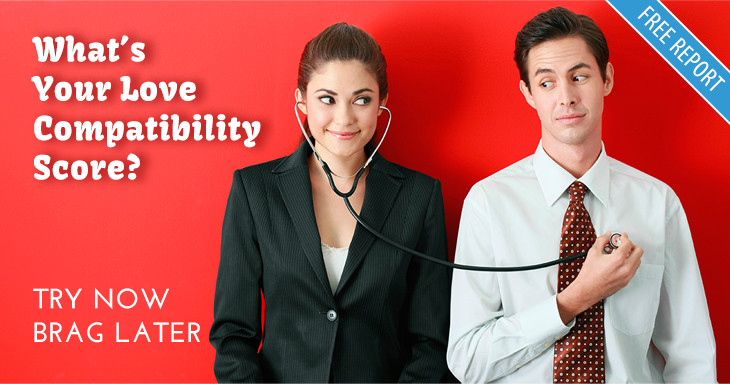 Birthday Compatibility
Quickly test the compatibility between two persons. Are they a match or not? Just enter their nicknames and birthdays. You'll get a quick analysis of the different aspects of their relationship. The short interpretations are based on the influence of each planet on each other's personality. In astrology this is often referred to as "Romantic Compatibility Analysis".
All fields are required. Nickames must contain letters only. No spaces, numbers, or special characters. For security and privacy reasons don't give a full name.
Just for fun! Try your love match score with anyone. Even officemates, schoolmates, or find out the score for your parents and relatives. Don't limit yourself – you can even pair yourself with any celebrity. Just use the search bar to find out the birth date of any famous person.
Do you know some lovey-dovey who needs a little push in their relationship? Tease them by sharing a Love Match ninja page! See what reaction they will have.