About MyBirthday.Ninja
September 3, 2018
Ric Galit
2 min read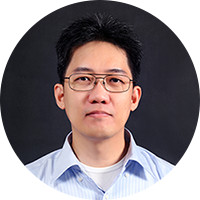 Hi! I'm Ric Galit, the shinobi behind MyBirthday.Ninja. I'm an Electrical Engineering graduate with a passion for programming and creating nifty websites. The idea was born from my desire to automate repetitive tasks in researching some info about my birthday. Followed by someone's birthday. Then someone else… you know the drill. Sometimes jumping from one website to another can be a pain in the *you know where*. The objective of this project is to be a one-stop shop for anything about a person's birthday.
Be unique!
Unbelievably, this is already the second iteration of this idea. It started in October 2015 when I created the refreshed version. Suddenly, a small idea grew, and I kept on adding new things. There's a lot of info that you can correlate to a person's birthday. Famous celebrities, zodiac sign, horoscope, past life, and even a love match!
Be resourceful!
In February 2016, the first birthday ninja app was published. The app's objective is to be the first app out there that can create birthday infographics. It did manage to achieve that, but the darn app frequently crashes. When Facebook and Apple become restrictive about data privacy, it was time to retire the app. It was available only in iOS and currently discontinued.
Be a birthday ninja!

In October 2016, the first birthday ninja game was published. Jump Birthday Party is available for both iOS and Android devices. It's a casual jumping game that you can play offline. If I could recommend only one party item from this game, it would be the Crazy Quick Fuse Fun Bomb! I developed this easy-to-play game, and that's the only item that keeps on exploding before I can grab it. Maybe you are more skilled in getting it than I do. Give it a try and let me know if you succeed.